Boost Your Sales and Cut Your Costs with Powerful Facebook Advertising Services
Facebook Ad Setup
We'll use our proven methodology to set up your ads and ensure they're using industry best practices. We know what it takes to create ads that deliver results and will make sure you're set up for success.
Bring it anywhere
Gather isn't limited to your desk, take it to the kitchen and create the perfect recipe and kitchen tool organizer.
Facebook Ad Targeting
You could create a killer Facebook ad with stunning visuals and captivating copy. But if that ad isn't shown to the right audience you're never going to get the results you're looking for.
Creative to Boost Your Facebook Ads Results
You may have an amazing offer that your customers will love. But if people don't notice it, or they don't understand it, you'll never be able to sell it.
Facebook Ad + Our Strategy = ?
In-Depth
Customer Research
Facebook advertising is an amazing marketing tool, but it only works if you're targeting the right people. You also need to know how to appeal to your audience in order to close the deal.
Facebook Ad
Copy That Converts
Are your ads not converting as well as you'd like despite having high-quality imagery? If so, your Facebook ad copy might be the issue. Thanks to our 3D Video Ads, we can guarantee that your CPC will decrease!
Professional
Facebook Ad Setup
Do you have an amazing offer that you'd like to share with the world? Are you interested in running a Facebook ad campaign to promote it but don't know where to start? Our team of experts is here to help!
Facebook™ only shows up to 25 interests, even though there is way more
700%
Avg. increase in interests on broad searches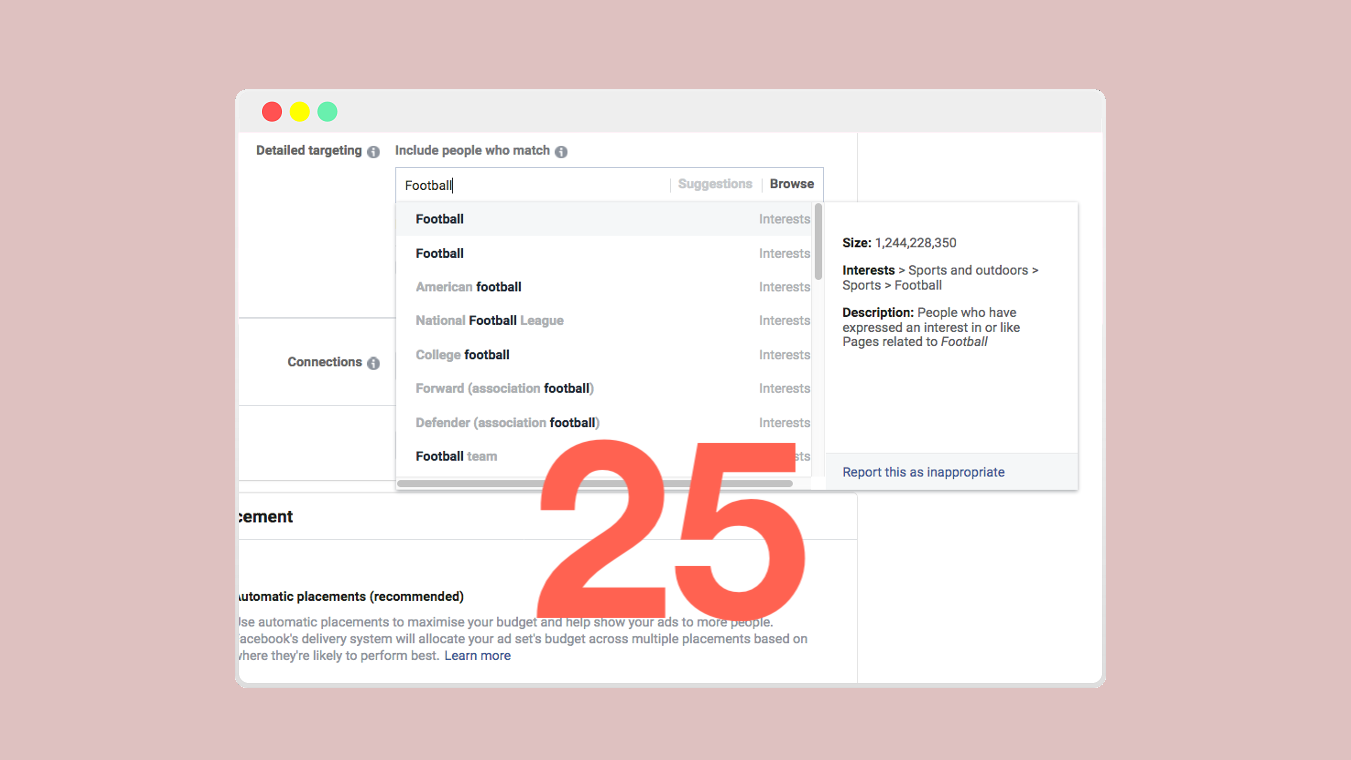 The old way
Discovering interests on Facebook™
It's not surprising if you're struggling, considering how the Facebook Ads Manager works. It's hard to find the right interests.
Targeting same audience as competitors
Expensive and irrelevant engagement
Large generic audience
Time-consuming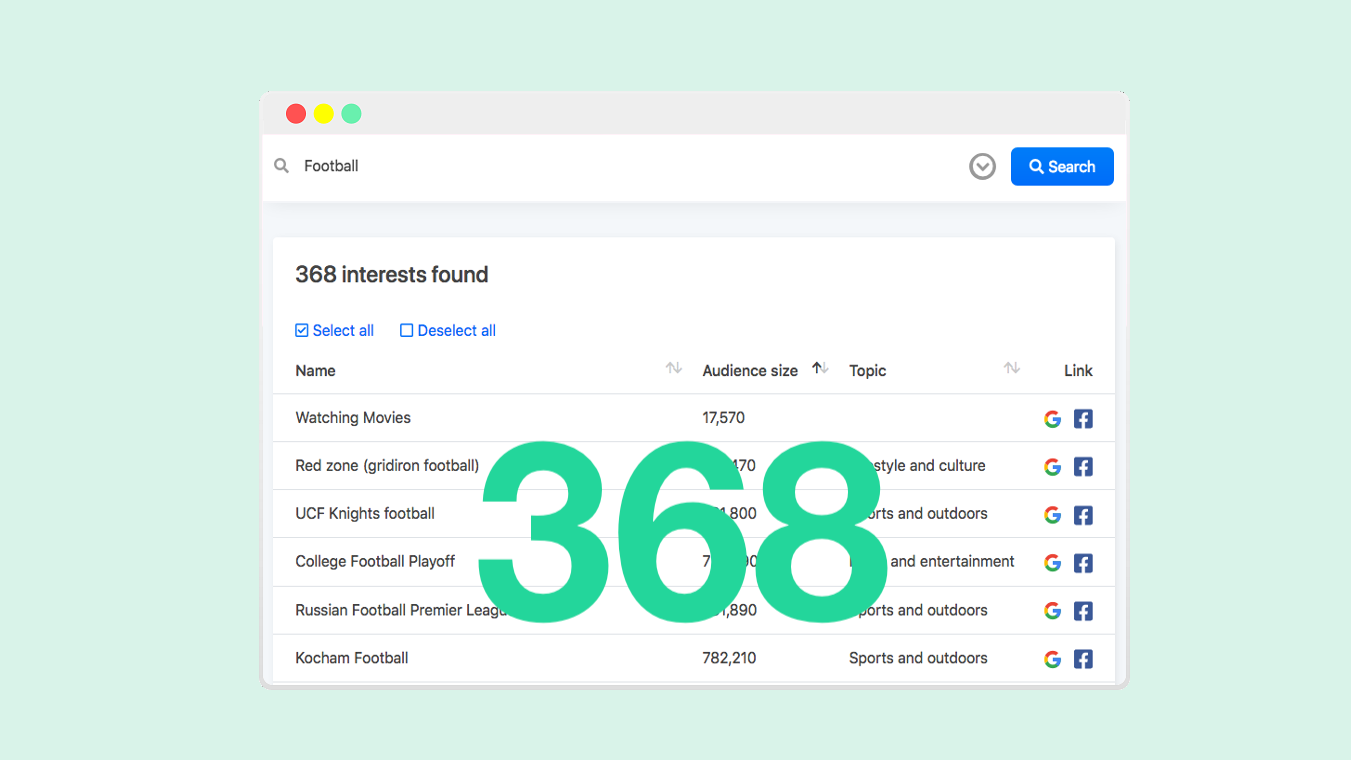 Our way
Choose from all the available interests
Facebook has all the interests. We can you find them for you. It's easy to create a successful campaign with the right tools.
Target a brand new audience
Greater ROI of campaigns
More time to create ads
Higher conversion rates
We Can Find 1000's of hidden interests
Depending on the niche, we will show you more thousands of hidden interests that can be targeted. Facebook has over 7 million advertisers, and each of them is shown the same 25 interests. You will save valuable hours researching the perfect interests with low competition targeting.