You may be running a campaign, and that is the core of your Facebook advertisement. This is the point at which you should set a marketing objective. That is, the goal that you want your ad to accomplish. Click here to read the full description of the blog traffic. Or perhaps you're promoting free opt-ins. Do you measure success of Facebook ads? Do you measure the unexpected conversions?
What I mean is that you can optimize your campaign for landing page views. A landing page view is a Facebook ads metric that measures when people arrive at your destination URL after clicking a link in your ad. Click here to read the full description, but you should still monitor other conversions that occur through your ads manager. By experiencing these unexpected conversions, you will change the way you think about performance.
Let's talk about how you can do this, and then I will give an example of this.
Make sure you are tracking conversions.
It may seem obvious, but if you are advertising, be sure that your ads are set up to track conversions. Depending on what your campaign objective is, that is the ultimate goal of your Facebook ad. Your choice of options will impact everything from optimizing your network to delivering the goods. Click here to read the full description of how you can optimize the people who see your Facebook ad. Facebook will show your ad to those people who are most likely to perform the action you want, but that may not be the case. Click here to read full description.
Within the "tracking" section, at the bottom of the ad creation, make sure that "website events" is checked, and select the pixel that you want to track.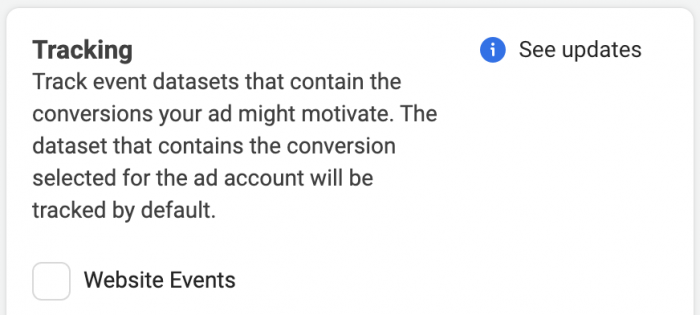 A pixel is something that you must check when optimizing for a conversion, but it isn't necessary for other things.
Add more columns.
What kind of campaigns are you running? Are you running campaigns to generate traffic, engagement, or awareness? The default metrics that you see in Ad Manager will be related to those objectives. While conversions may not have been your goal, it is possible that they will actually happen. You should go out there and see them.
Click on the "columns" drop-down menu, and select "customize columns."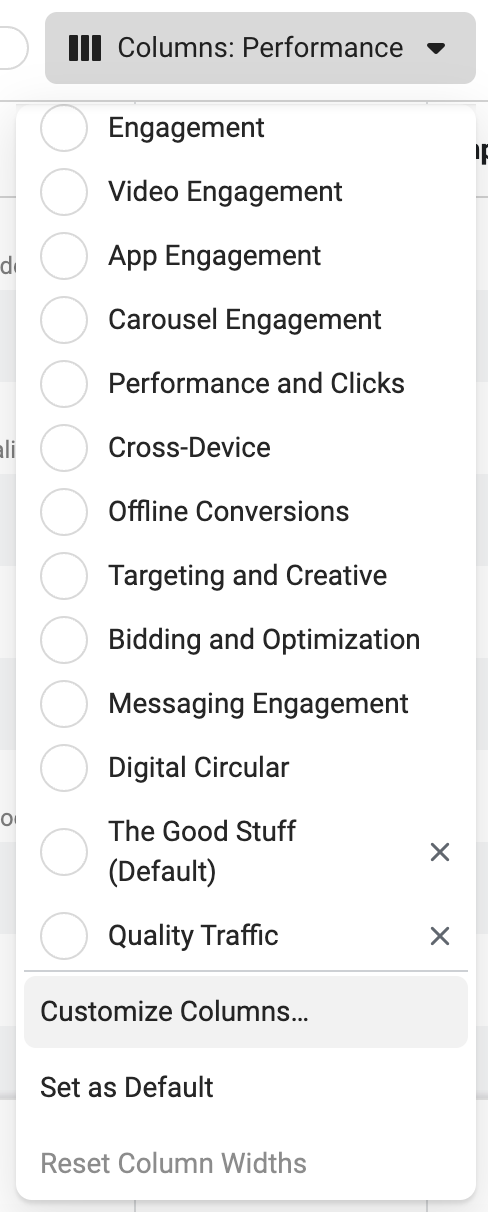 You might want to add conversion events to the page. Click on the link on the left to add them. Let's start with Standard Events.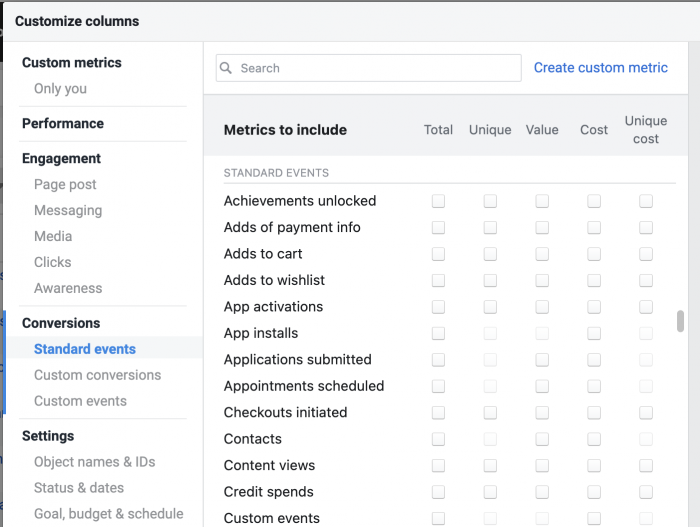 Then you can check the boxes for total, unique, value, cost, and unique cost for all the standard events. Add columns for custom events and conversions, but you should know that there are no unique metrics available for those events.
I have also found that "unique" metrics are sometimes buggy and often don't work.
As for conversions, you should add to your reporting any and all conversions that you feel will be useful. However, you should also prioritize the events that you've chosen for your event configuration.
Here is a message from Jon.
5FACEBOOKADSTIPSFREEWEBINAR
In this webinar, I will tell you 5 very important things that you should apply to your Facebook advertising in 2022.
The article continues.
You saved columns.
Using default metrics is one of the many reasons I save columns. I want the columns to show the most important metrics for me, regardless of the objective. I call my saved settings the 'good stuff', and you can read more about what metrics I monitor here.
If you do not save any columns and then set one column configuration to be the default, Facebook will set the performance configuration to be the default. So that they can disguise those mysterious conversions.
So, you should take this extra step to set this setup as the default, so that it will always be there. You'll also want to make sure that this code applies to any type of campaign that you create.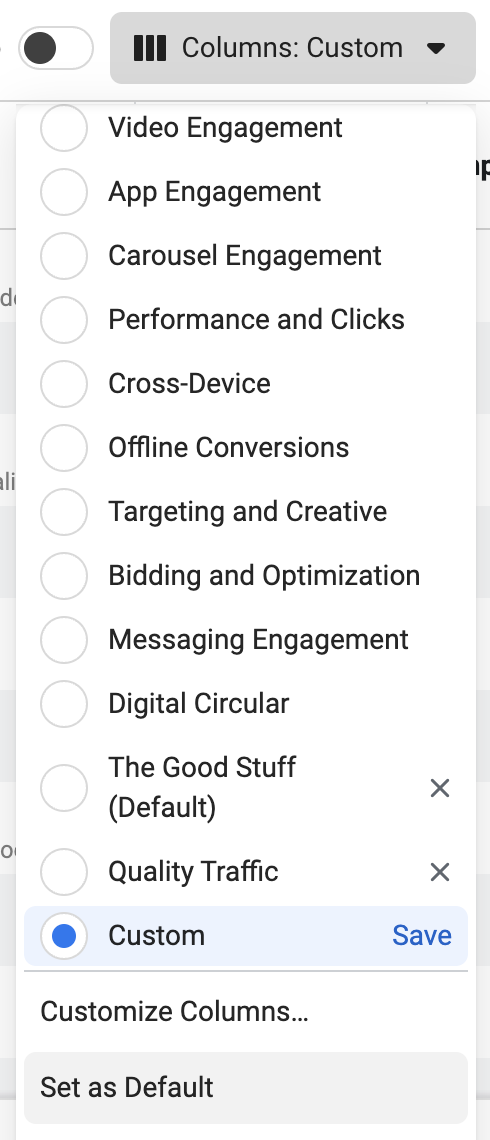 Example
I am running a reach campaign to a very warm audience in order to drive traffic to my blog posts. If I would continue using Facebook's default reporting, I would focus on metrics like reach and impressions. By adding columns, I am able to get a better picture of how well the campaign is performing.

As for traffic, I have discovered a lot more. The result of that campaign was 143 registrations, 5 purchases, and 126 searches. That changed my view of the campaign.