Whether you love it or hate it, there's no doubt that tiktok is getting bigger and bigger every day.
Just a few short years after its launch, TikTok has become the most downloaded social app in history and now boasts more than 800 million active users worldwide, with the majority checking their feeds multiple times each day.
You can find that tiktok advertising is not as popular as Instagram and Facebook, but brands as diverse as the NBA, Skittles, Fenty Beauty, BMW, and the Washington Post have successfully engaged their large audience to gain a significant advantage over their competitors.
As one of the first agencies to join TickTok's beta program, we believe very strongly in the power of TickTok ads. If you are a small business with a limited budget or if you are interested in mounting a long-term campaign, our online marketing specialists have the tools to optimize each one of your online advertising dollars and deliver the best return on your investment.
Tiktok Advertising: Unleash the creative energy of your brand.
A very high number of people are posting videos that are tiktok, and that has completely changed the landscape of digital marketing. The tiktok app is more popular than Twitter and Snapchat. But it also is less cluttered with ads than the more mature competitors.
Tiktok advertising enables any business, big or small, to unleash their creative side and grow their bottom line. And while the channel is a must for brands targeted towards GenZ, more and more Millennials, GenXers, and even Boomers log on to TikTok every day.
When you combine tiktok's huge reach with the app's versatile ad formats, it becomes amazingly easy to engage millions of potential customers around the globe by creating engaging and meaningful brand content.
TikTok TopView Ads appear as the first in-feed video three seconds after a user opens the app. TopView ads also take up the full screen, feature up to 60-seconds of video with auto-play and sound, and include a custom link.
Brand Takeover Ads appear full-screen as soon as a user opens TikTok. They instantly engage people and are impossible to miss. And when they do that, they automatically send links to potential customers. This format is an excellent option for any company looking to raise brand awareness on a gigantic scale.
In-Feed Ads allow businesses to integrate brand content in a user's "For You Page." By including multiple call-to-actions, you'll encourage prospective customers to shop, download your app, or visit your website straight from TikTok.
Branded Effects Ads are similar to Snapchat Lenses and allow marketers to create custom-made sharable stickers, filters, and special effects. TikTok Branded Effects can go viral organically, or advertisers can encourage users to create content using a custom filter in exchange for a shoutout or prize.
Branded Hashtag Challenges grant TikTok users the ability to participate and create content around your campaign theme. For advertisers to get their challenge hashtag trending, they should either join other popular tiktok creators to encourage their followers to get on the board or pay for the challenge to be posted on the app's Discover banner.
So, TikTok is as powerful as Facebook and Instagram, and it is also a platform for Influencer Marketing. A good Instagram video, however, needs heavy editing, studio lighting, makeup, and camera work, while people on Instagram share their experiences in the raw, which is more relatable and authentic for influencers.
An entrepreneur's guide to creating viral content.
There are a wide range of different communities and content niches, making tiktok advertising a no-brainer for any brand that wants to increase awareness, engagements, and conversions in a really big way. Far too many businesses either ignore Twitter entirely, assume that it is not an important platform, or lack the money and expertise to create the kind of engaging, branded content that goes viral on Twitter.
As entrepreneurs, we had started and sold several companies before joining Cuboid Marketing. We're passionate about digital marketing, because we've witnessed the damage that a poorly designed advertising strategy can do to businesses. We also do not have the patience for the old-fashioned approaches that have prevented our clients from becoming successful in the past.
We consider the work we do personally, so we will treat your company just as we would treat our own. We know that every dollar spent on marketing matters. And we are as frustrated as you are with disappointing conversion rates and spending too much money.
When you partner with Cuboid Marketing, you are tapping into the power of multiple brains. Collectively, we have literally decades of collective experience helping brands succeed in today's increasingly competitive digital world. After years of experimenting, we have figured out how to use Twitter and other social media apps to grow our businesses long-term and scalable.
The results that we deliver are nothing short of extraordinary.
If you are ready to put our knowledge of tiktok advertising to work for you, we would love to chat with you and learn more about how we can help you grow your business.
With our technology, exceeding your
marketing goals is easy!
Seamless BI & Automation – Seamless BI & Automation Solution.
We formed a partnership with Tiktok in order to utilize their marketing API and create a seamless reporting and campaign management experience.
Our platform is for you.
We see the whole picture, and we can make better decisions.
Using our platform, we receive data in real time and translate it into actionable insights. We process valuable variables and then use them to automate campaign optimization and business decisions. It is possible for our platform to create and manage hundreds of ad groups seamlessly.
Granular targeting capability.
The best way to reach your target audience is to reach out to the most exact people, to increase your brand's awareness and increase sales. You can also target campaigns to people who are at different ages, gender, locations, languages, interests, and much more.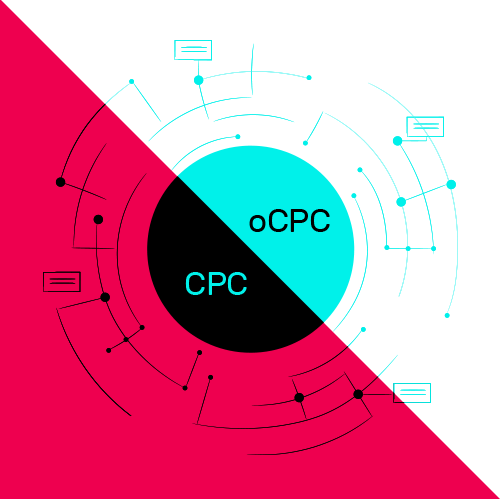 Smart technology, maximum ROI (return on investment).

Advertisers can manage their campaigns by selecting between two bidding methods:
1. Using a fixed bid, advertisers can maximize the delivery of their advertising.
2. By using the Max Bidding feature, advertisers can bid according to the goals that they have set for themselves.
On the later, advertisers bid with a CPA goal so that the
platform will deliver the ads to people who are likely to convert, and optimize towards set forth conversion target.